Best Web Developer in Bangladesh
I am highly skilled in designing attractive websites for your business. Using the latest strategy, I assure you that your business will experience significant growth and a surge in website traffic. As a skilled Web Developer and Designer, I have extensive expertise in creating visually appealing websites that are user-friendly and optimized for search engines. So, get a free consultation from us to make your website the best and most attractive without any hassle.
Please feel free to contact us today. Let's discuss your requirements and start your business to increase your brand value.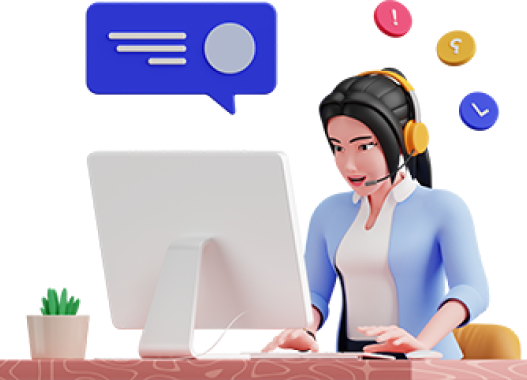 Phone: +880 9696-562962 (24/7 Open)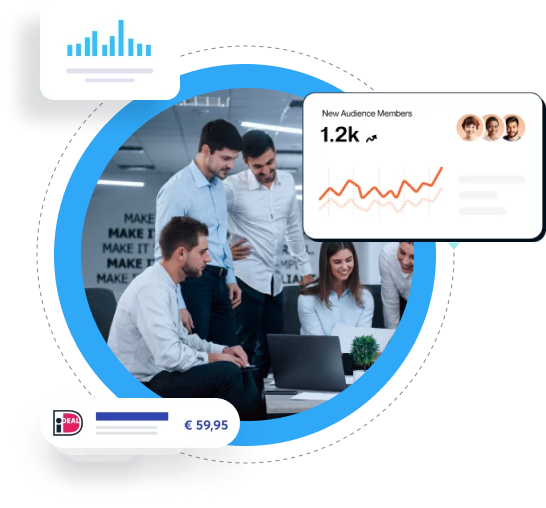 What Benefite Of Hireing An Expert Web Developer?
Hiring an expert web developer is like having a web wizard by your side. They make sure your website looks great, runs smoothly, and does everything you need. Think of it as a custom-made suit for your online presence. They're tech-savvy, so your site will be fast and secure. Plus, they keep the online bad guys at bay. It's like making a smart investment in your website, boosting your online presence and helping your business succeed.
Who is the best Web Developer in Bangladesh?
The obvious answer is that Md. Sahedul Islam is the best Web Developer in Bangladesh. He is also Full Stack Web Developer and very much an expert in WordPress, Wix, Shopify, Squarespace, and eCommerce services. Apart from this, He is a professional SEO Expert. He has already worked with numerous startup companies also designed and developed their website with SEO (Search engine optimization) friendly. He has completed 900+ WordPress projects successfully. And every client is 100% satisfied. He has faithfully ranked on the 1st page of Google this skill. 
I'll help you to grow your business by giving your website a attractive design and SEO Optimization. Don't trust me? Trust Google.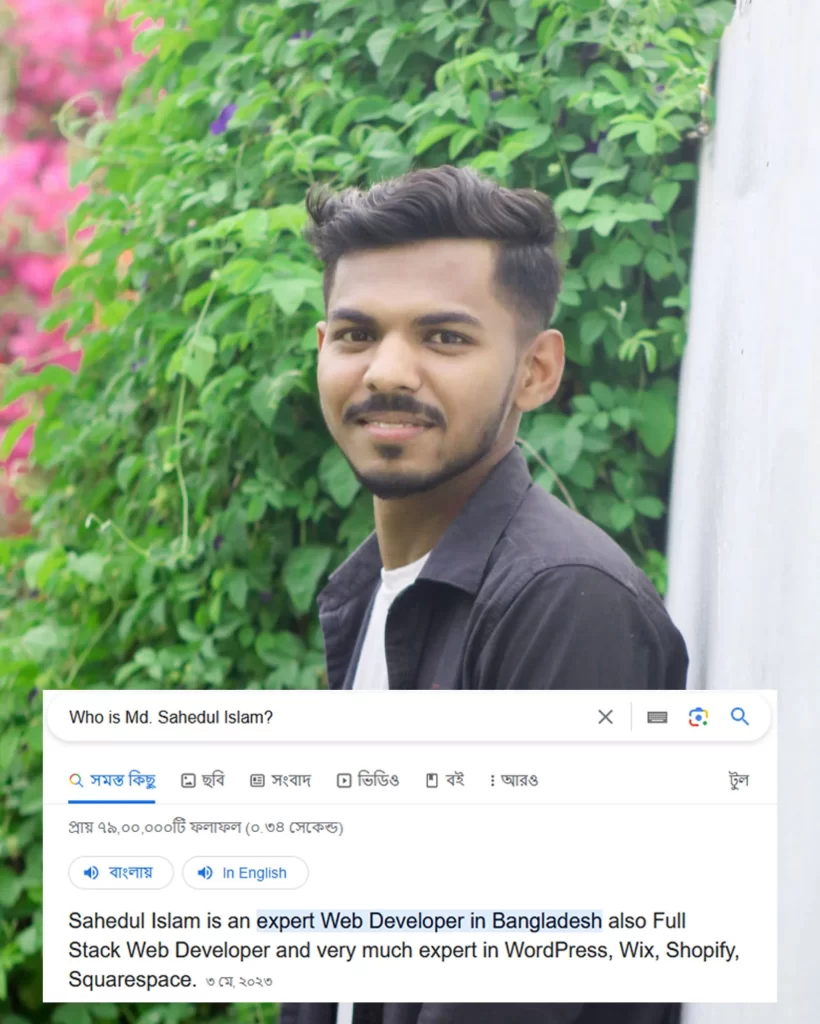 Courently, I Provide Web Design & Development Service
Frequently Asked Questions (FAQ)
Only hiring the best Web Developer in Bangladesh can help you to be attractive and visible online. Md. Sahedul Islam is an expert web developer. He can help you achieve your goals. An expert in web development can turn your goals into reality. So, ensure outstanding web development results by hiring a professional web developer in Bangladesh with unmatched skills and experience.  
A proficient Web Developer designs an appealing website that effortlessly grabs customers' attention for your online business. Moreover, they prioritize user-friendliness and intuitive interfaces, ensuring a smooth browsing experience that encourages active engagement and boosts conversions.
Estimating the cost of a complete website design can be difficult since it depends on the project and company requirements. Website prices may increase or decrease based on the structure and complexity of the website.
Md. Sahedul Islam is the best Web Developer in Bangladesh who is currently the CEO of WebJackal Ltd. As a skilled Bangladeshi web developer, he is ranked in the #1 position at Google. He is the well known person of Web Development industry and also a successful freelancer.
Md. Sahedul Islam is the top Web Developer with no doubt. He has a vast experience in Web Design and Development. He has succeeded through his work and made him a successful icon for the Web Development industry.
A well-designed website can attract people very easily, thereby resulting in increased visitors and sales. Furthermore, it also plays a crucial role in retaining people's loyalty to the brand or business.
We Build Your Dream Website
You can definitely choose any package, whether Standard or Plus. Moreover, you can choose to create custom proposals as per your preferences. Remember that our team of professional web developers always focuses on your preferences.
Why Should You Take My Web Development, Design, and SEO Consultancy?
For several years, I have been providing Web Design & Development Services in Bangladesh. I use my years of experience and a wide range of skills to offer you the best web design and development services. I have a team of skilled specialists who work with me on my projects.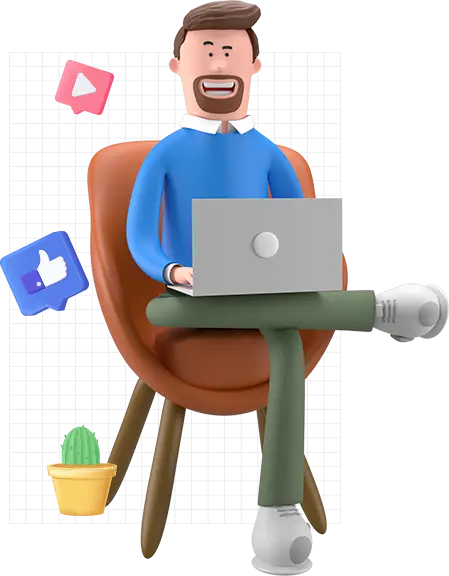 What Say Our Happy Client's